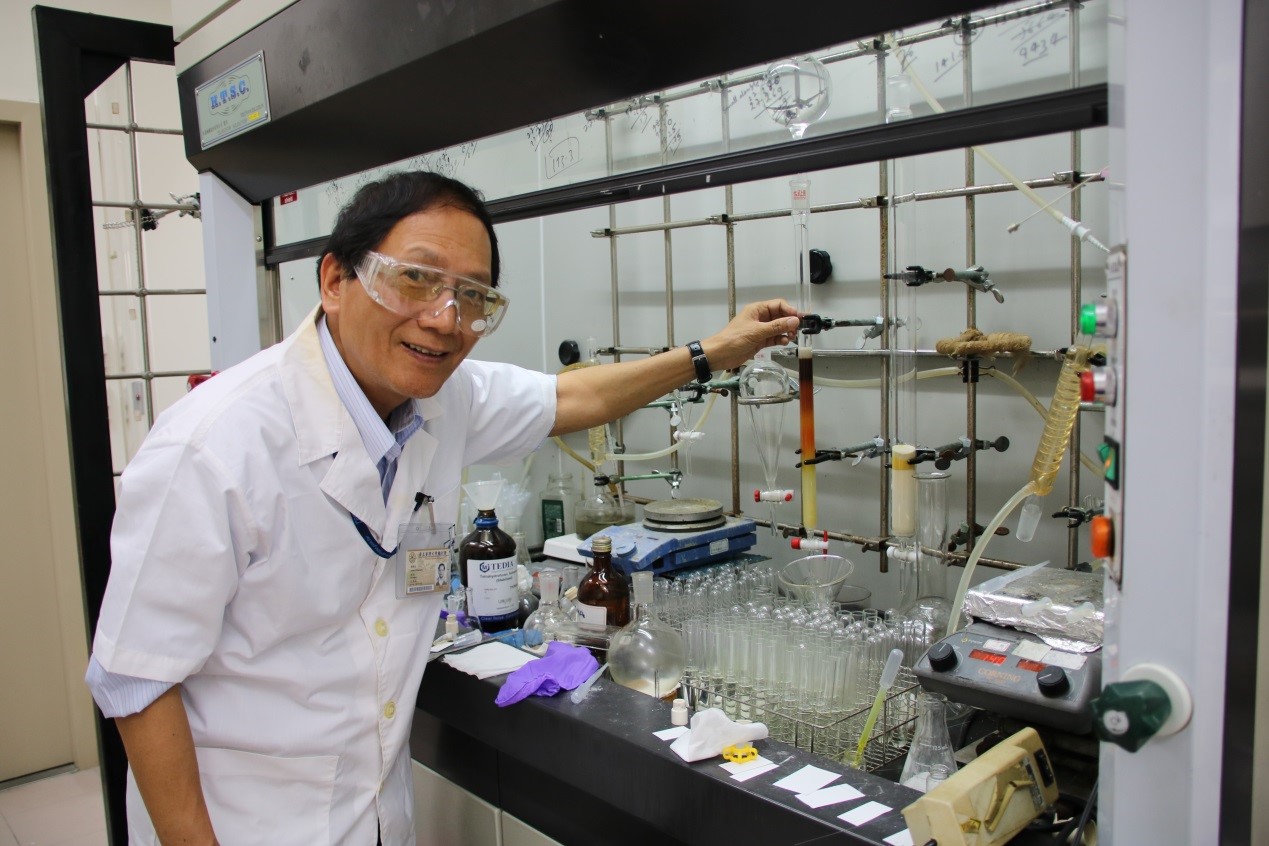 Founder: Dr. Ya-Ching Shen


Dr. Shen loves research of natural products
Ph.D. of School of Pharmacy, College of Medicine, National Taiwan University (1987)

Post doctor, Scripps Institute of Oceanography ,University of California San Diego
Visiting professor, School of Pharmacy, North Carolina State University

Professor, School of Pharmacy, College of Medicine, National Taiwan University

Adjunct Professor, Taipei Medical University

Adjunct Professor, National Yang-Ming University

Professor, The Department of Marine Biotechnology and Resources, National Sun Yat-sen University

Evaluation Committee, Individual studies ,Ministry of Science and Technology

Committee, establish Laws & Regulations Database of Traditional Chinese medicine, Ministry of Health and Welfare
Honor
ISI Citation Classic Award

Outstanding Contribution Award, Chinese Pharmaceutical Journal

Who's Who in the World(1999-now)

Who's Who in the World and Who's Who in Science and Technology(1999-, 2000-)
Field of research
Constituents of Traditional Chinese medicine, Natural Products Chemistry, synthetic drugs, Anti-tumor Marine Natural Products
The Father of Antrodia cinnamomea
In 1987, Dr. Shen bought Antrodia cinnamomea (Taiwanese: Zhang Agu) from a Chinese medicine store on Dihua Street for the reason of research after receiving Ph.D. degree. In 1988, he discovered a new structure of antrodic acid series, and it was also tested to have anti-cancer activity, but the fungus did not has its scientific name (genus and species). Only known that the common name is Zhang-Gu, it is impossible to publish a paper, and it happened to go to the United States to do scientific research, so the research on Zhang-Gu was handed over to the student Shu- wei Yang to continue the research. In 1995, the name of Antrodia cinnamomea was determined, after that it was published. Since Dr. Shen was the first person to research and conduct the composition of Antrodia in Taiwan, and the discovery of its new structures, Antrodia cinnamomea series, people later called Dr. Shen the Father of Antrodia cinnamomea in Taiwan!
Discovery of pioneer compounds - an important milestone for new drug discovery!
When Dr. Ya-Ching Shen was doing the post doctorial research at the University of California, San Diego (UCSD Scripps Institute of Oceanography), he helped Professor Fenical to cultivate Streptomyces strains from the sedimentary soil of the deep sea and obtained a new skeleton compound cyclomarineA (molecular weight 1052). A cyclic peptide with anti-tuberculosis and anti-malaria functions was published in JACS (Journal of American Society) in 1999 and obtained a patent. Afterwards, scientists discovered that this cyclomarine A was a gift from heaven to human beings, mainly because this new compound is also an enzyme inhibitor of malaria parasites and tuberculosis bacilli. This new compound has become a lead compound developed by a pharmaceutical company. The lead compound of antibiotics is an important milestone in the development and research of new drugs!
Da Ai TV station interviewed with Dr. Shen
The film starts in 15 minutes and 30 seconds, and is an interview with Dr. Shen!